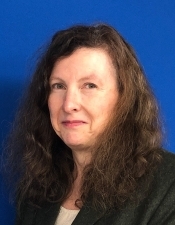 Bobbi Keen promoted to Vice President
Meier Architecture • Engineering (Meier) wishes to congratulate Bobbi Keen on recently being promoted to Vice President. Ms. Keen has been at Meier for more than eight (8) years. She received her Master of Science in Financial Management and Bachelor of Science in Business Accounting from City University. Bobbi is also a licensed CPA and CMA.
This promotion recognizes Ms. Keen's work as Controller, Operations Manager, Human Resources, Business Development, and Project Manager. Ms. Keen has assisted in establishing and preparing long-range goals and financial budgets for project management, human resources, and general operations activities. She monitors the Project Managers' performance and provides assistance to ensure the project results are consistent and meet client's expectations. Ms. Keen is a highly successful business finance leader with proven success driving accounting, contract management, project control, and human resources initiatives across various industries.
For additional information, please contact Paul Giever at 509-735-6933 or [email protected].