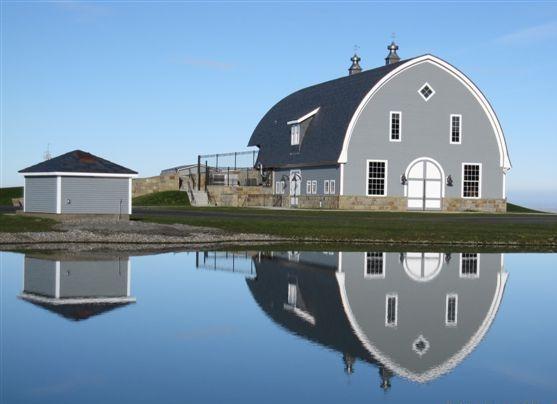 Designing a Winery, or Looking to Update?
When it is time for your winery to expand, transform or just go through design updates, Meier Architecture • Engineering is here for you. We provide innovative and unique design solutions meeting your project needs, large or small. Our architects, engineers, and design staff have an abundance of experience necessary to meet your requests within the wine industry. Our firm has successfully completed over a dozen winery projects, with designs ranging from a rural barn, to mission style hacienda, and all the way to the modern era. We understand that every owner has their own unique set of goals and mission for their winery. We are here to provide a design solution to make your winery exclusive. One that attracts new visitors and members, yet is also easy to operate and maintain.
With each project, our team incorporates planning and management concepts while providing business efficient solutions. We keep facility maintenance in mind and provide a sustainable approach to each project. Meier Architecture • Engineering offers a unique, full service, in-house, design team that will ensure seamless integration of all your building systems. Our designs create that service-focused environment you will appreciate over the life of your business.
Here is a sampling of the projects that Meier Architecture • Engineering has completed
Co Dinn Cellars – Wine Production Facility & Tasting Room – Sunnyside, WA
Remodel and renovation of the existing Sunnyside Water Works building into a new boutique production winery. The renovation work converted the 1935 building into a tasting room, office, restrooms, and flexible meeting room and packing room. The 1955 shop houses the barrel storage, wine cellar/fermentation equipment, dry goods storage, and also contains a mechanical mezzanine. The design also included street frontage, outside seating, a large crush pad, and parking.
Washington State University – Wine Science Center – Richland, WA
Meier and Flad Architects created pre-design and programming documents for the Wine Science Center (WSC) located on the Washington State University, Tri-Cities Campus. The facility is one of only a few research facilities in the world dedicated to Viticulture and Enology. Laboratory spaces include micro- and molecular biology, plant research, greenhouses, and spaces dedicated to teaching enhanced taste and olfactory recognition. There are traditional classrooms and lecture spaces in the building. The WSC also contains public spaces, including a wine library dedicated to promoting all of Washington States American Viticulture Areas (AVAs). The WSC has a fully functioning research winery, including crush pad, temperature controlled rooms for fruit storage, fermentation floor, and storage for bottled research wines.
https://wine.wsu.edu/centers/wine-center/
Garrison Creek Cellars – New Building Walla Walla, WA
Design of an 8,000 SF facility nestled in the heart of Washington's wine country. The winery produces approximately 1,000 cases of wine from within the $4.5 million facility, using hand-selected grapes from the estate vineyard and neighboring Les Collines Vineyards. The winery emulates a classic pointed arch barn style from the early 20th century. Meier also provided the design of the HVAC and plumbing systems for a new boutique winery, residence, and out building. The winery houses a glycol cooling system to support the winery production facility, process and barrel storage cooler room.
https://www.garrisoncreekcellars.com
Port of Kennewick – New Wine Tasting Building – Kennewick, WA
The project consists of 2,500 SF of usable space that is divided into two wine tasting venues and designed to support two separate tenants simultaneously. The southern portion of the Wine Tasting Building is an approximately 1,000 SF room dominated by exposed trusses, wood paneled wall finishes, and a dramatic "see-through" fireplace facing the wine bar. The northern space is designed to resemble a boathouse with numerous overhead doors to expand the space into an indoor/outdoor experience. The outdoor seating area is approximately 1,000 SF of usable area. The balance of the space is for office/storeroom, food preparation area, and restrooms.
https://www.portofkennewick.org/projects/columbia-gardens/
Ten Pin Brewery – New Building – Moses Lake WA
The structure was a 20,000 SF steel post and truss construction, generally rectangular in shape. The building has three (3) depressed loading docks. The interior of the building houses a laboratory, staff restrooms, break room, conference room, production space, and pre-manufactured cooler. The schematic design also included an outline design for an additional 5,000 SF future tasting room. The current design took into consideration the future expansion spatial relationships.