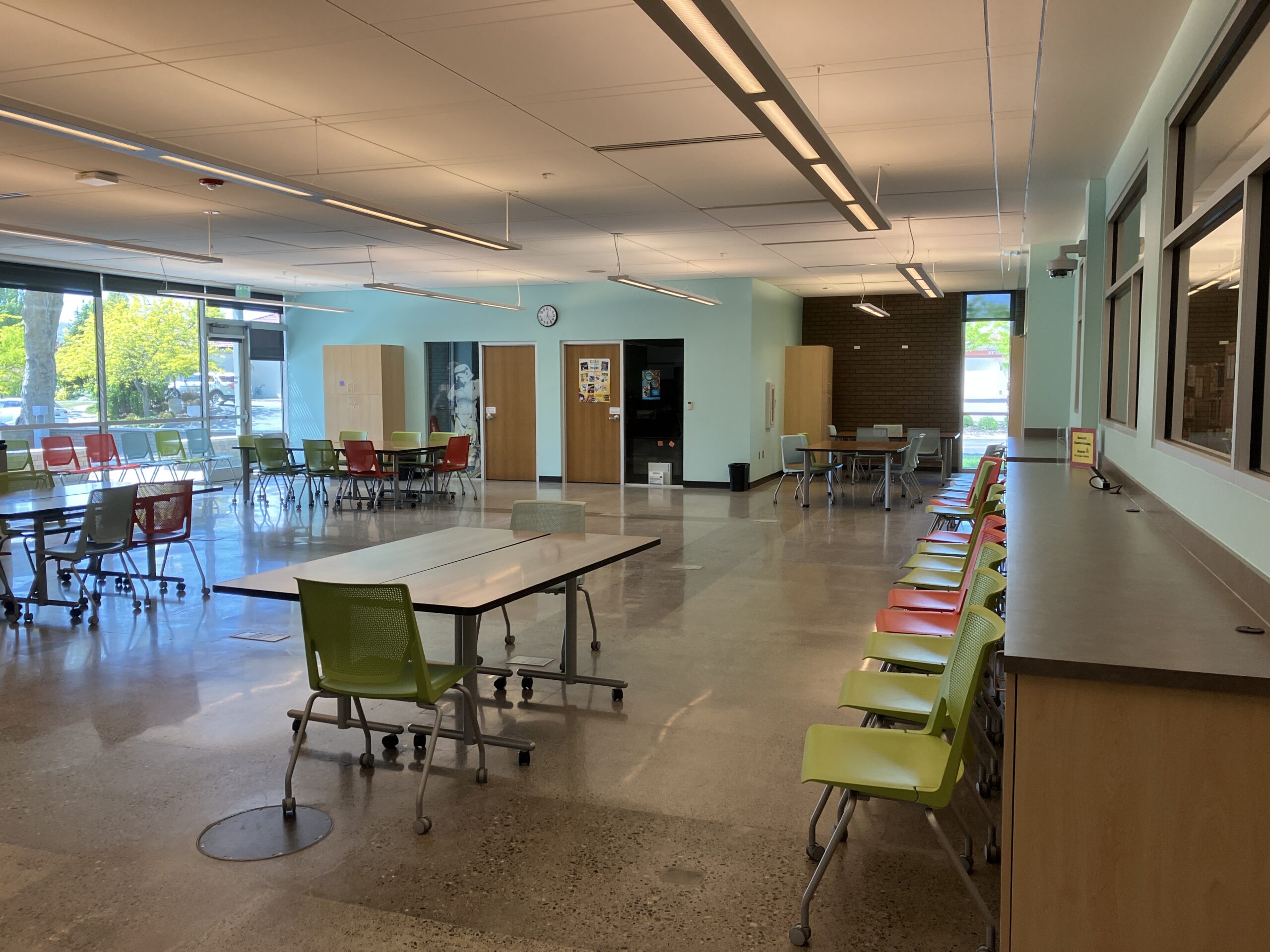 Richland Library STEAM Space Renovation
Location: City of Richland
Size: 2500 SF
Services Provided: Architecture, Structural, Mechanical and Electrical Engineering
The Richland Public Library has a 2500 square foot active meeting space dedicated to children, young adult and adult learning. The focus of the programs provided in the space are Science, Technology, Engineering, Art and Music or STEAM. The City of Richland engaged Meier to expand the infrastructure of the space, increase the storage and display capacity, and create a connection between the inner learning space and an adjacent courtyard. These changes included,
– Replacement of the existing carpeted floor with a sealed concrete floor.
– Installation of additional in-floor electrical power outlets.
– Design of new cabinets flanking the existing sinks and range.
– New range hood design.
– Design of a new, stand-alone HVAC system designed to serve the STEAM space exclusively.
– Extension of exterior paved surfaces to enable exterior STEAM Space activities.
The result is a dynamic multi-purpose space with indoor and outdoor areas suitable for learning environments.
Meier provided Architectural, and Structural, Mechanical, and Electrical Engineering services to make this project a success.